How to feel like you're on vacation in Capri all year long
Coming back from a magical vacation in Capri, Italy, isn't much fun. One minute, you're lounging by the azure Mediterranean sea, eating delicious foods and sipping local wines, all without a care in the world.
Next, you're back home, hecticly switching gears between work and family, with not a minute of rest.
Luckily, Ricciocaprese knows its way around wellbeing and has gathered five easy tips to keep that summer in Italy feeling all year long.
Not ready to let go of your travel self, adventurous, glowing and simply happy? With Ricciocaprese, you don't have to.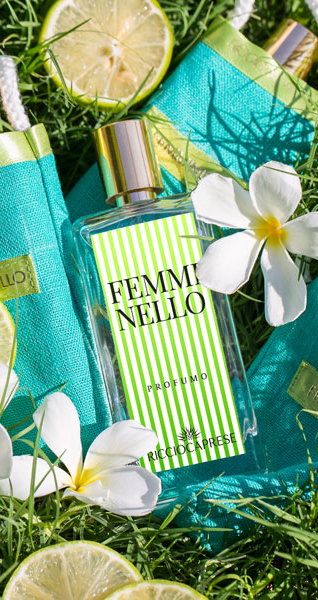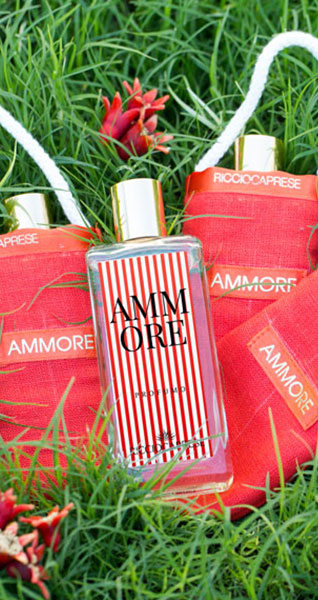 The Brand's Capri Forever personal perfumes invite you to show off your best "vacation in Italy" self and to live la dolce vita every day of the year.
Tell a story with a few spritzes of Capri Forever of your choice – seductive and passionate Ammore, fresh and elegant Terra di Capri or free and rebellious Femminello – and let your vacation self be the main protagonist wherever you go.
Let the essence of Capri fill your home
When you can't get to Capri, let Ricciocaprese bring Capri to you. The Brand's hand-blended travel-inspired home fragrances will transport you to the Amalfi coast and beyond in just one whiff.
Close your eyes and take a stroll through Capri's yacht-filled port with Marina, wander around a citrus garden with Agrumi or indulge in that delightful rite of Italian summer, the aperitivo, with Zafferano e Lampone.
Cherish your travel memories and create new ones at home – with extra Italian Capri flair.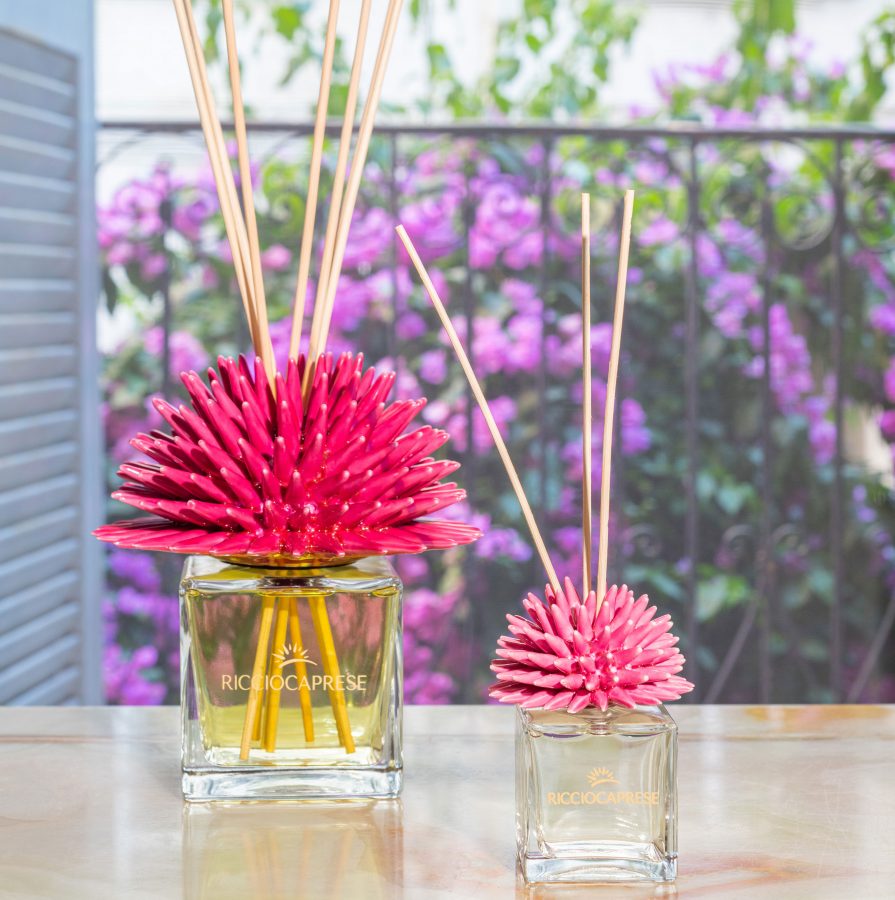 Bring the natural outdoor oasis of Capri indoors
Enjoy a special connection to Capresian nature year-round, and from the comfort of your own home, by incorporating the island's natural shapes and colors into your interior.
Hand-crafted Ricciocaprese designs will have you daydreaming of cruising the Naples bay, visiting grottoes and sunbathing on hidden beaches.
Wake up in Capri, wake up happy
Just because you woke up elsewhere doesn't mean you can't kick start your day the Italian way.
Get a quick burst of energy with an extra strong espresso from a Le Diverse coffee cup and put your recharged battery to use.

If you are more of a latte type of person, start slow by savoring the good times from an Il Diverso mug and let those vacation vibes linger for the whole day.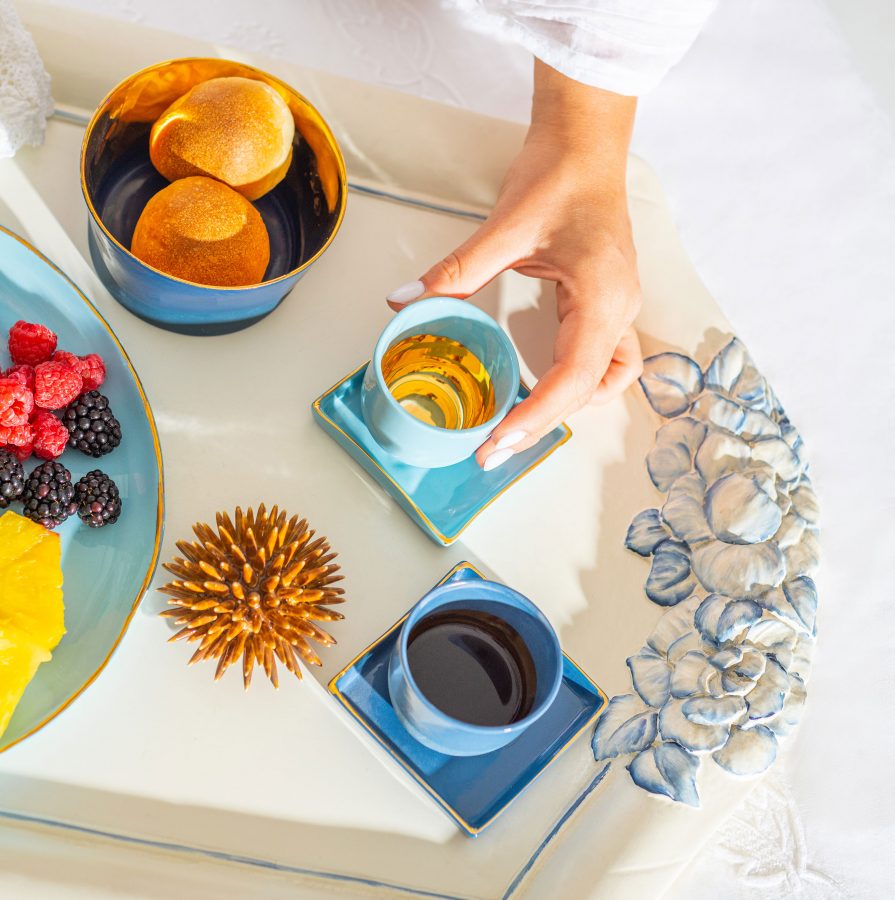 Dine like you're in Capri
Getting back home from holidays is a perfect excuse to reconnect with your friends and family and to host a destination-inspired dinner party.
With Ricciocaprese tableware, you can capture the essence of Southern Italy at home and book a one-way ticket to Capri for an evening.
Awe your guests with hand-painted golden-rimmed I Diversi plates and create a refined fine-dining experience on par with the best restaurants in Capri.
The warm glow of Foglia candlelight will transmit the feelings of relaxation and closeness to your loved ones and get the conversation flowing.
Say goodbye to those infamous Capri blues
Encapsulate the essence of your favorite moment in Capri – in a scent, color or shape – and enjoy its powerful pull on your mood and wellbeing, preventing post-vacation blues once at home.
Shop Ricciocaprese in Naples, Capri or online to revisit your past journey to the island or to peek into a future trip.