Imma Sarnacchiaro on the Inspiration Behind Ricciocaprese Design
With her brand Ricciocaprese, Imma Sarnacchiaro crafts artisanal home decor objects with a Capri twist, fusing vibrant colors and audacious forms rooted in Mediterranean nature.
The designs by Ricciocaprese are echoes of a magical summer in Capri, one of Italy's most glamorous islands, famed for its rugged landscape and grottos, artistic history and upscale lifestyle.
The Naples-born designer – who in 2007 founded the first Ricciocaprese workshop together with her husband Fabio Majello – crafts original designs that tell the story of hidden treasures of the Mediterranean land and sea. A Maison et Objet regular, the Brand has received recognition both in Italy and abroad.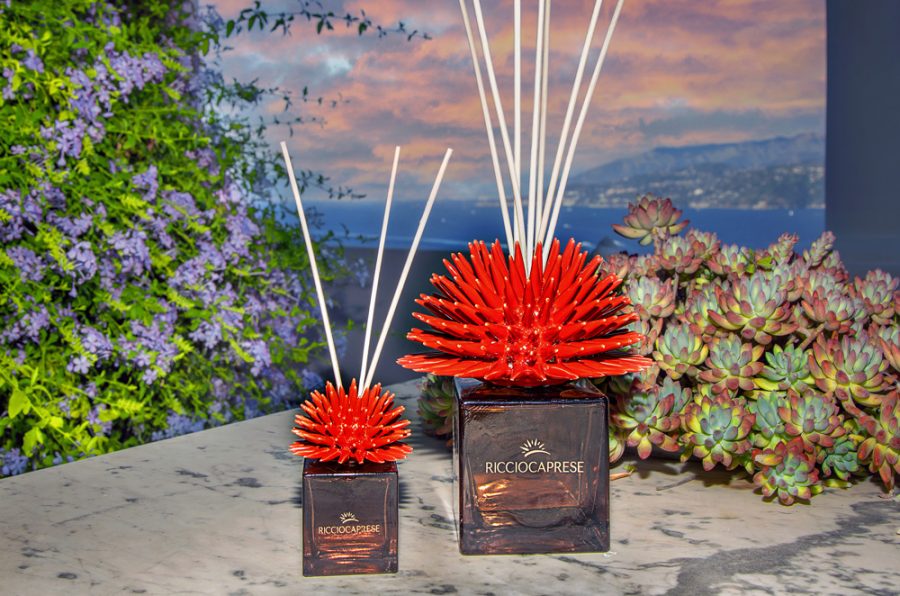 - Can you describe
Ricciocaprese in just
a few words?
"Ricciocaprese is Mediterranean nature embodied in shapes and colors.
It is a chance to listen to and live the tale of Italian beauty."
- How long have you been in business and how has the brand evolved during this time?
"The idea of Ricciocaprese came to my mind on one of the many occasions when my husband and I were eating spaghetti with sea urchins in Capri."

"In general, I was fascinated with the idea of hand-crafting sculptures using the skill of the artisans of the Capodimonte school.
I wanted to create something elegant yet modern, something that would speak of the natural spectacle to which, we, the Mediterranean people, are almost addicted – our colors, our scents, our land and sea vegetation.
At that moment, everything just clicked."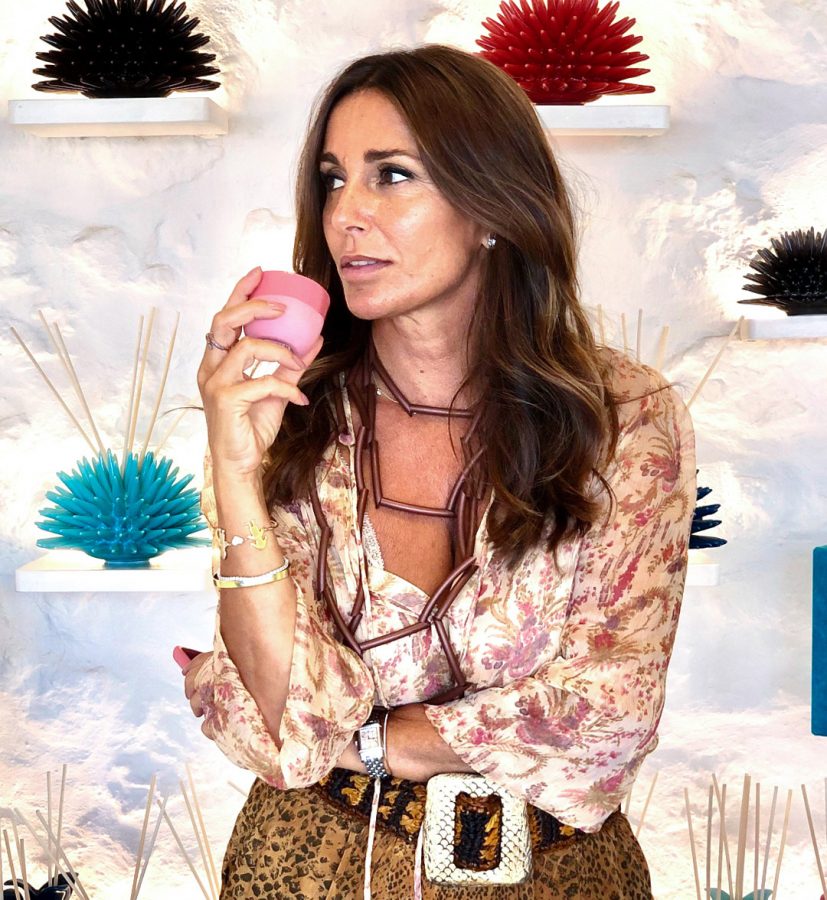 "Craft-wise, Ricciocaprese has its roots in the end of the 19th century. It is a natural heir to Majello 1867, the maker of Capodimonte porcelain, that of a thousand tiny flowers and leaves, immediately recognized and treasured by collectors worldwide. 
This century-old crafting tradition has naturally evolved in today's Made in Italy by Ricciocaprese. In fact, during the first presentation of Ricciocaprese at Maison & Objet in Paris in 2007, several small urchins that were exhibited in a classic fisherman's net were mistaken for the edible ones."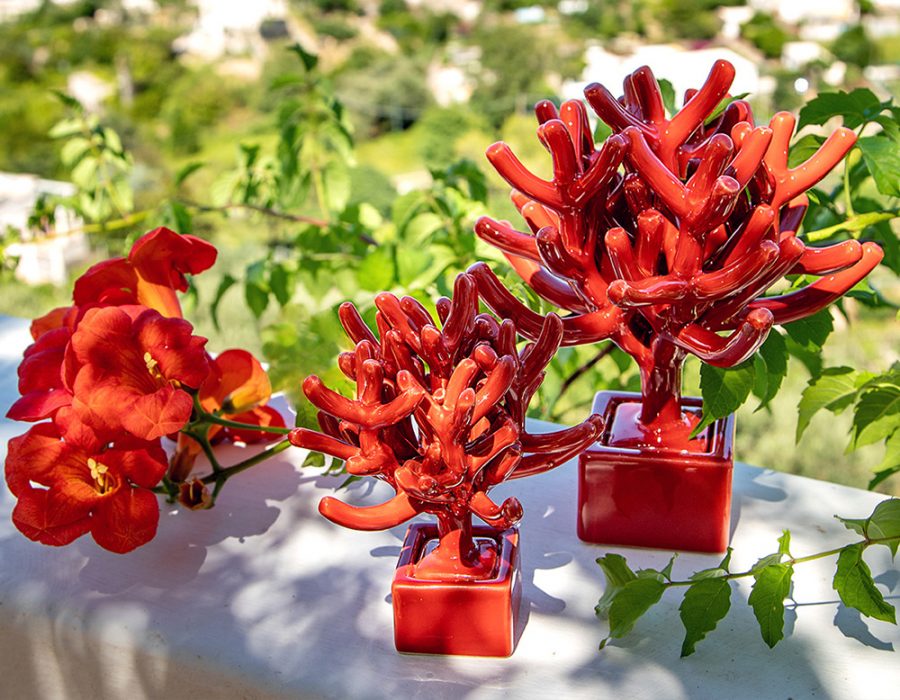 "I find inspiration in my surroundings and everyday experiences."
"Lucky for me, I am "trapped" between beautiful Naples and The Isles, in the anarchy of colors that is the Mediterranean at its best."
- What is your favorite Ricciocaprese design and why?
"Ricciocaprese was born with Riccio, the sea urchin, but I'm in love with Le Fonteline and the time they pay tribute to.
I would love to have lived the glam and the glitz of the fifties in Capri, living my best beach life in a sweetheart neck swimsuit and a flowery swim cap, simply exuding elegance with all my being."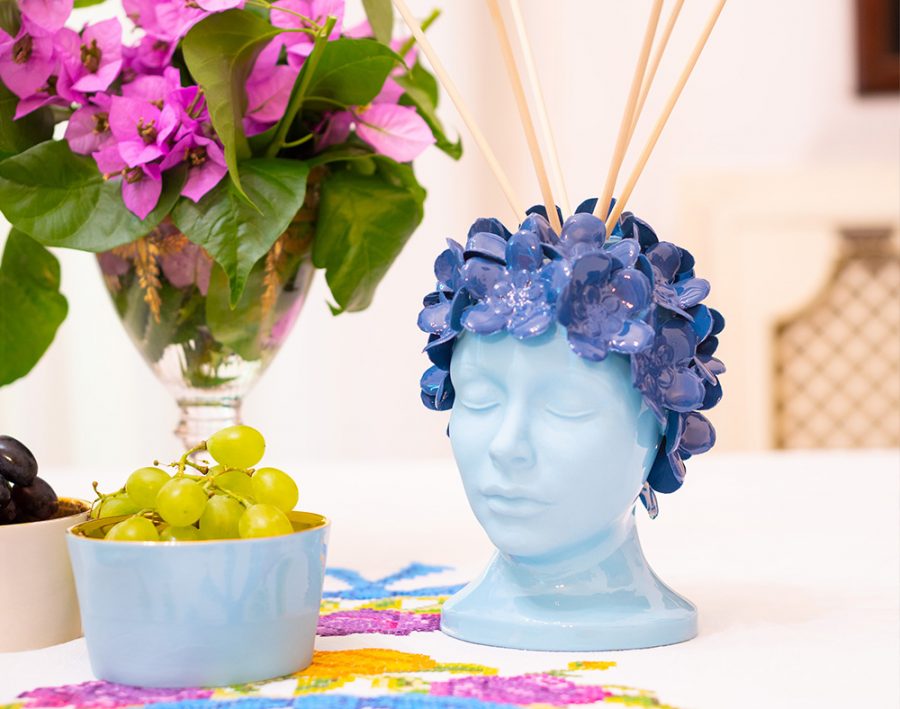 - What is the statement Ricciocaprese palette?
"A divine collection of blues that capture all the most elegant shades of the sea – in short, the colors you would see on the beaches of Capri."
- How do you combine beauty and wellbeing?
"Beauty is only valid when it truly says something about yourself, when it is authentic. Just like wellbeing that cannot be objective and is dictated by your desires and needs."
" At home, you have to customize your spaces with your favorite colors and the shapes that would envelop you in the coziest manner.

Ricciocaprese gives a way to customize your sea-inspired object in a way that suits each individual – from the color to the fragrance, everyone can find themselves in a piece of Ricciocaprese."
- Your designs are so colorful and full of personality. Is your house like that as well? What advice would you give to someone looking to create a similar Mediterranean style?
"My home is all earthy tones, helping me find serenity and beauty in a way that brings me back to nature, giving me the warmth I constantly seek to be engulfed in."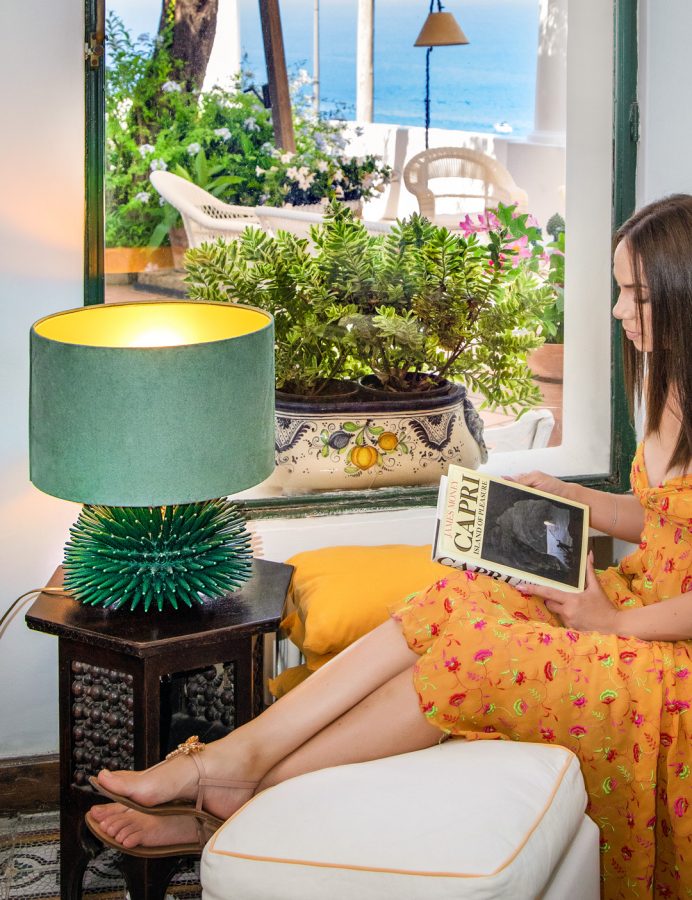 "I believe that the house must resemble you and not the architects or interiors."
- What do you see for the future of luxury home decor?
"The future is quality, comfort and customization. As we stay at home more than ever, we advance towards the understanding that…

…home decor enables you to live your life the best possible way."